About Shree Ji Super Precast
We, Shree Ji Super Precast are a manufacturing unit of manhole frames and covers. We started our Operations from January 2015, and our unit is located at Bhamashah Industrial Area Kaladwas, Udaipur. We Own brand new moulds and machinery to make the best quality products.
Shree Ji Super Precast is a sister concern of Shree Ji Concrete Industry. Shree Ji Concrete Industry was established in 2010. Shree Ji Concrete Industry also manufactures manhole frames and covers.
Our Top Manufacturing Unit
your trusted source for high-quality Manhole Covers, Frames, and Gratings. Our products are designed to meet ……
Precast Concrete reinforced coping stone of size 1125 X 530 X 100 mm thickness, as per top…
Grass Grids and Pavers provide smart solutions to have semi hard, environment friendly…
Advantages of Precast Concrete
We are authorized from Bureau Of Indian Standards for using ISI mark on Precast Concrete manhole cover and frame. Our CM/L no. is 8600107415.
We are very concerned with our product quality for that we have establish A-Class Laboratory whichis fully functional and well equipped with testing equipment such as
Hydraulic Test Machine
Humidity Chamber
Cube Testing Machine
All Type Of Sieves,
Caliper, Micro Meters, Scales.. etc.
All machines regularly calibrated and full record of factory testing reports are maintained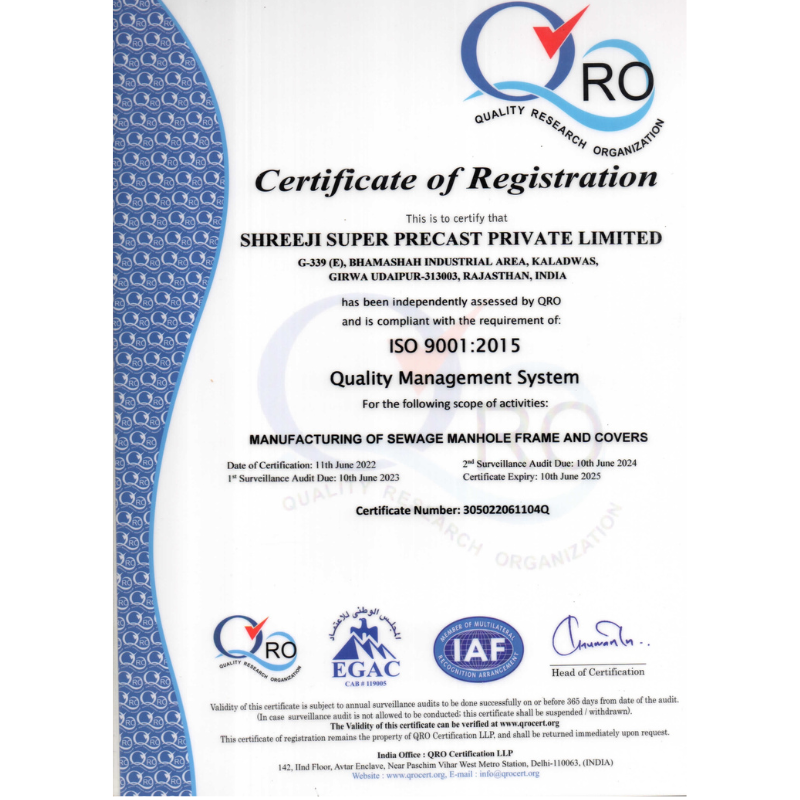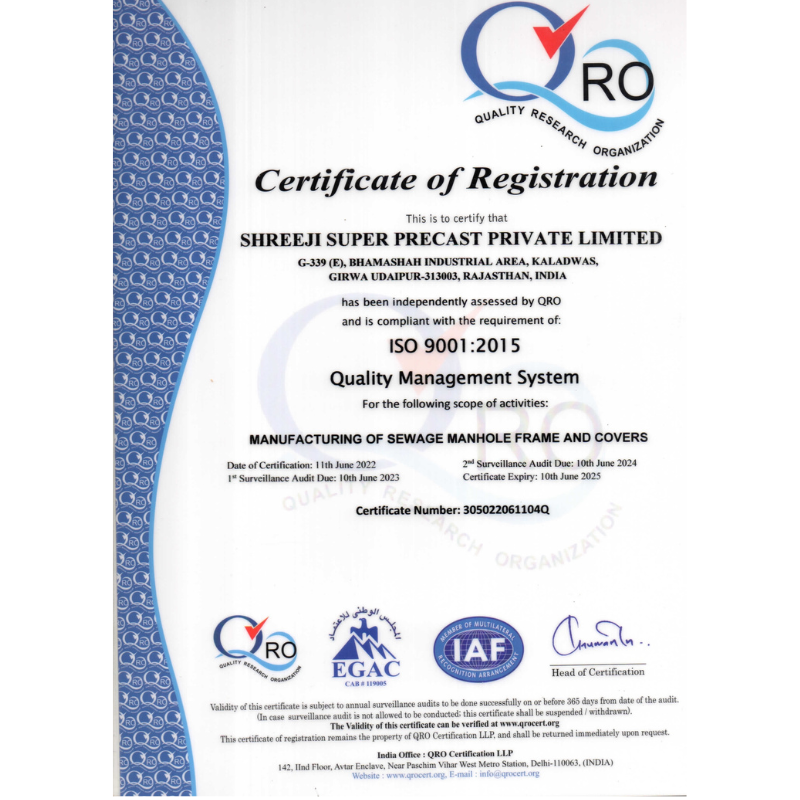 By downloading our brochure, you'll have access to detailed information about each of our products.